Kindness is one of the most important character traits, but sometimes kids need an extra reminder about the best ways to be kind to others or why kindness matters. These books provide that reminder in creative and appealing ways. Happy reading!
1.

We All Sing With The Same Voice by J. Philip Miller and Sheppard M. Greene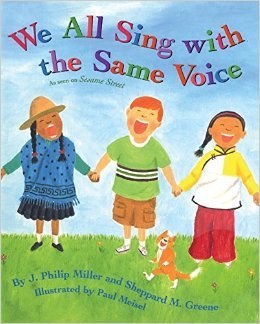 What It's About:
This is a song book that connects kids around the world. The verses highlight differences between kids, illustrated on the pages of the book. The chorus brings all of these kids with many differences together, singing "We all sing with the same voice. The same song. The same voice. We all sing with the same voice and we sing in harmony."
Why It's Important:
Not only will the music engage kids as young as three, but it also encourages global awareness and connection at a young age. Everyone is different and unique, and this book celebrates those differences while singing together as friends.
Read more...