Bob Dylan
has won the 2016 Nobel Prize in Literature. In doing so, the prolific musician became the first American to win the prize in more than two decades. Not since novelist Toni Morrison won in 1993 has an American claimed the prize.
Dylan won the prize "for having created new poetic expressions within the great American song tradition," according to the citation by the Swedish Academy, the committee that annually decides the recipient of the Nobel Prize. The academy's permanent secretary, Sara Danius, announced the news Thursday.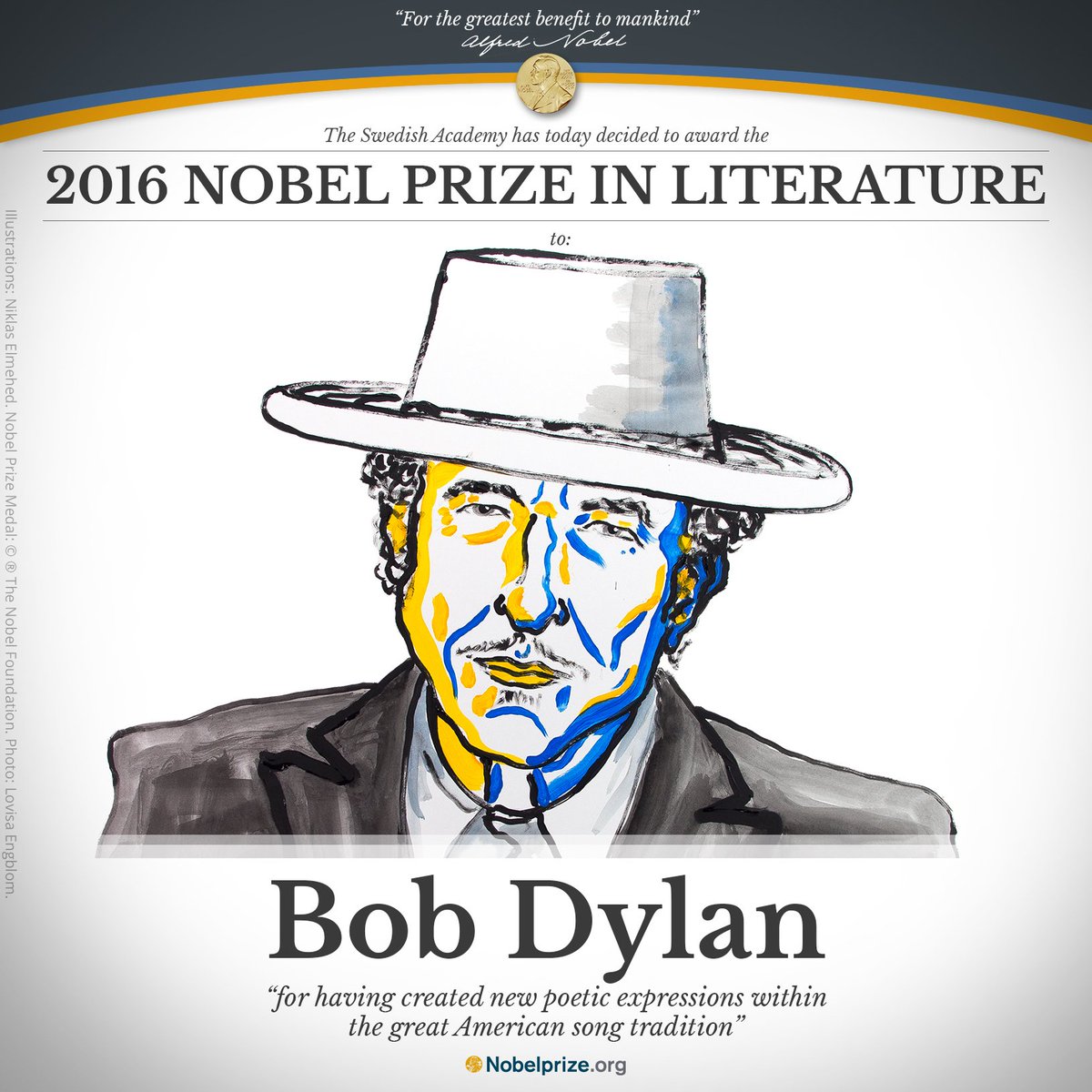 The win comes as something of a shock. As usual, the Swedish Academy did not announce a shortlist of nominees, leaving the betting markets to their best guesses. And while Dylan has enjoyed perennial favor as an outside shot for the award, few expected that the musician would be the first to break the Americans' long dry spell — not least because he made his career foremost on the stage, not the printed page.
Read more....