Library design | Human resources | Academic libraries
by
Catherine Murray-Rust
| September 1, 2017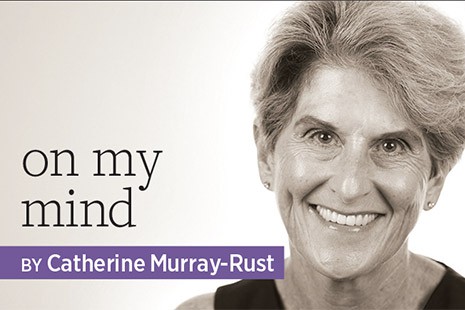 As librarians, we've all felt, at some point or another, like one of the great loves of our lives has been judged hopelessly irrelevant. In an era when information is digital and abundant, demonstrating the value of libraries and librarians is more urgent—and can be more difficult—than ever.
At Georgia Tech, we knew that using words to explain and defend would not accurately demonstrate the impact we have on inspiring and accelerating the intellectual achievements of faculty and students. So we set out on a library renewal project.
When we started four years ago, the project largely centered on building renovations. Over time we realized that renovations are the easy part of a transformation. We are fortunate to have creative architects, designers, engineers, and construction experts. We have the financial and political support of the administration and the University System of Georgia. And we benefit every day from the advice of consultants and subject-matter experts.
The biggest challenge to our transformation was organizational. We soon saw that we had to change the culture of the library from passive to active, and we had to retire models that focused narrowly on the library rather than those that supported the larger institution. We had to commit to organizing in a way that envisions a future that is digital.
How? We are adapting techniques used in disciplines such as supply chain thinking and portfolio management to radically restructure the way we operate. Our goal is to make the transactional parts of the library's work as efficient as possible in order to free up resources to sustain new services such as intelligent agents, visualization, and data science.
Read more...